If digging to replace drains is not practical H+H Drainage can insert a saturated glass reinforced sock lining to repair the existing drain.
There may be instances that the practicality of digging up existing drains across gardens and driveways is not practical H+H Drainage have a team of highly trained technicians that may be able to repair the drain from inside the pipe.
For Drain Lining and Repairs Contact H+H Drainage on

01584 878992 (Ludlow & Tenbury Wells area)
01432 623080 (Hereford area)
01299 393073 (Bewdley and Cleobury Mortimer area).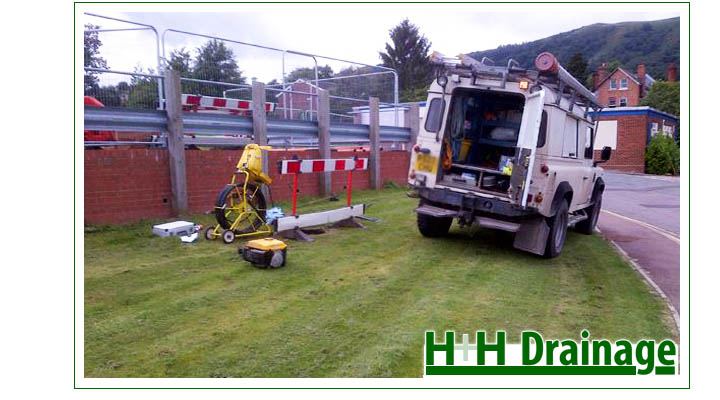 Through the utilisation of an H+H Digital CCTV Drain Survey the location and extent of the damage can be identified which may be suitable for glass reinforced lining. H+H technicians will then insert a resin saturated glass reinforced sock which will be inflated so that it moulds to the existing pipe shape, once cured the repaired drain can have a life expectancy of over 25 years.
This drain lining system can be offered for drains from 100mm to 225mm and provides major cost savings and minimises disruption and inconvenience.