Fully trained technicians at H+H Drainage engineers provide a Comprehensive Range of Drain System Installation Services across the Midlands and Mid Wales.
From an initial site survey to determine the suitability of a soakaway or sewage treatment plant, through planning, installation and maintenance H+H Drainage provide a comprehensive range of installation services for all areas of storm water drains and sewage drain facilities.
A Comprehensive Range of Drain System Installation Services are offered by H+H Drainage, Shropshire - call

01584 878992 (Ludlow & Tenbury Wells area)
01432 623080 (Hereford area)
01299 393073 (Bewdley and Cleobury Mortimer area).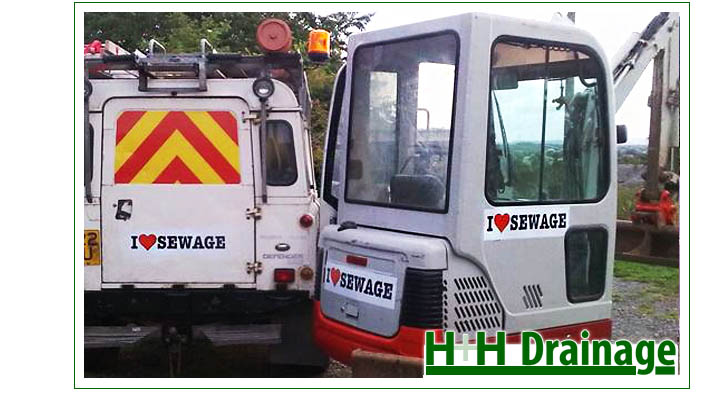 From small rural cottages to large hotels and country estates H&H Drainage have the expertise to design suitable drainage and sewage facilities for a few people to a few hundred people.
H+H Drainage install septic tanks and sewage treatment plants, conduct porosity tests, assist with planning applications, building regulations approval and help obtain environmental agency consent. H&H Drainage also provide a scheduled maintenance service to reduce the risk of breakdown.